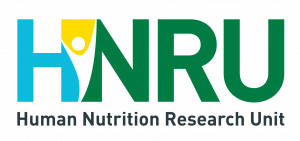 Located at the University of Alberta, the Human Nutrition Research Unit is a world class nutrition research centre. Our combined infrastructure for body composition and energy metabolism assessment positions us at the forefront of nutritional assessment and clinical nutrition research. The video below will provide you with an overview of the research conducted in this unique lab, and give you insight into the connection between nutrition and health. You may view a virtual tour of our facilities here. If you are interested in the services offered to the public at the HNRU, you can also contact us at: (780) 492-6668 or stephanie.ramage@ualberta.ca (Stephanie Ramage, RD, Coordinator - Human Nutrition Research Unit).
Credits: Adam Kidd, Limbo Editing https://www.limboediting.com/ with special thanks to alumna Lalitha Taylor BSc, RD for lending her voice for this video. This video was filmed in adherence with COVID-19 health and safety protocols.
Research Services
The HNRU is a one-stop shop for clinical research that is open to researchers from around the world.
Services and Facilities Include:
Body Composition (DXA, Bod Pod, BIA, Ultrasound, Total Body Potassium Counter, CT imaging analysis)
Energy Metabolism (Whole Body Calorimetry Unit, Metabolic Cart, Fitmate)
Research Kitchen
Blood Processing Laboratory
Phlebotomists
Registered Dietitians
Energy Metabolism and Body Composition Testing
The HNRU now offers energy metabolism and body composition testing to the general public through our Public Service program.